Shaped ReClaimed
SHAPE ReClaimed is a safe, effective homeopathic glycoprotein complex formula created to decrease total body inflammation, enhance immune function, detox and cleanse – all while reducing excess weight. SHAPE ReClaimed is supported with over 30 years of clinical experience using homeopathy as bio-regulatory medicine. The synergistic combination of ingredients in SHAPE ReClaimed, along with a total wellness program, is having astounding, transformative health benefits. The result, in addition to weight loss, is a re-energized, revitalized you!
We must emphasize that SHAPE ReClaimed is practitioner-supervised and one part of an overall successful wellness approach and philosophy. It is not a "magic bullet," but when incorporated into the program's protocol, along with sound lifestyle choices, the results are truly life-changing.
Reduce inflammation, cleanse your body and boost your immune system in our proven, three-phase program.
Phase I: Cleanse– Start by cleansing your body of toxins by taking the SHAPE Drops and following the SHAPE Nutrition Protocol.
Phase II: Stabilize– After cleansing, it's time to stabilize your brain chemistry and metabolism. You will begin reincorporating foods that were previously eliminated and note any inflammatory reactions. This critical phase helps you discover what foods work best for your body and mind.
Phase III: Live– Now that your body is stabilized, you get to use what you learned in the first two phases to live your best life. Achieving and maintaining optimal health at any age or stage of life is possible!
SHAPE Program = SHAPE Drops + SHAPE Nutrition Protocol + Urinalysis
Safely release excess weight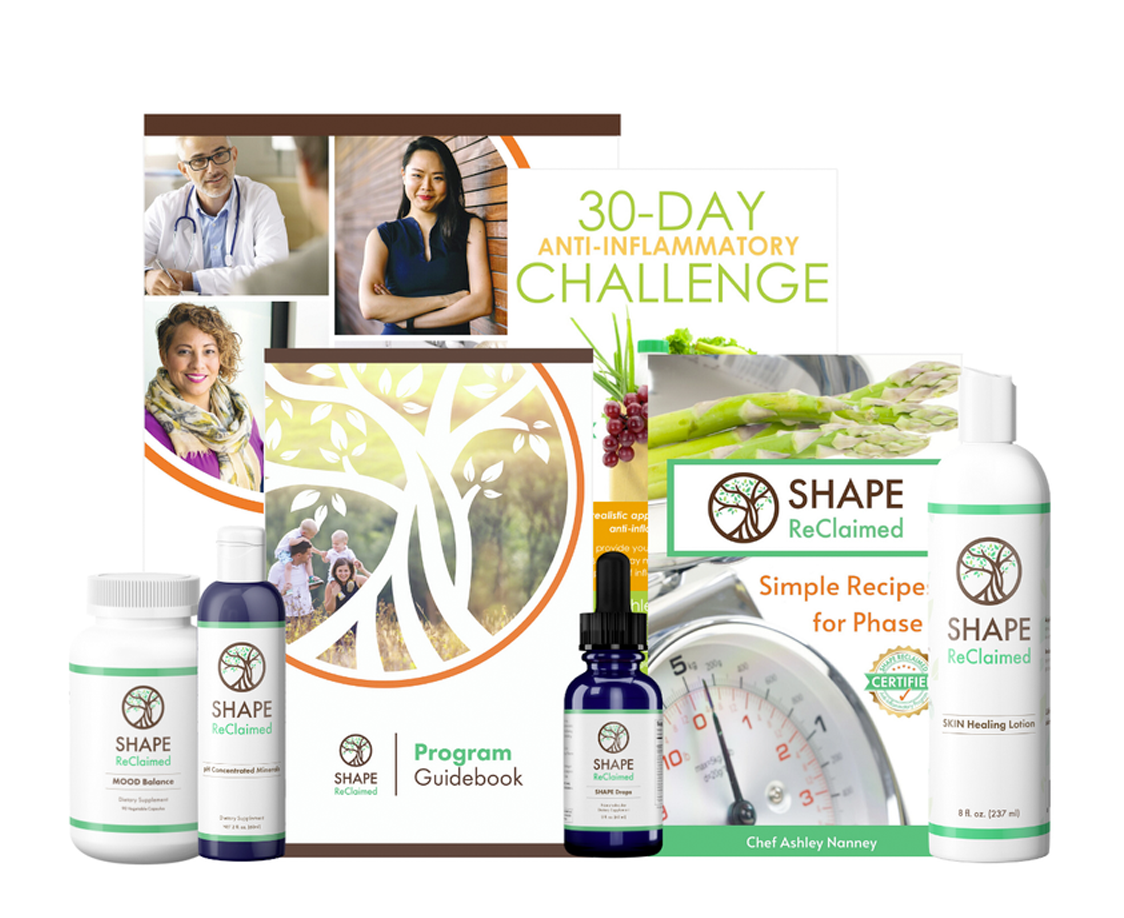 Extraordinary Results in a Practitioner-Monitored Program
Your SHAPE Program Includes:
Customized approach to meet your health goals
Regular guidance and urinalysis testing
Support from thousands of members in the private Facebook group
Hundreds of delicious recipes to keep you on track
Time-tested program with tremendous results
Schedule a Discovery Call Today!